Location: Xinilani Eco Retreat, Puerto Vallarta, Mexico
Instructors: Scott Winslow
Date: May 26, 2018 - June 2, 2018
Cost: $1699 - $3500
Investment includes:
8 days and 7 night stay in a beach front eco chic retreat surround by lush jungle waiting to be explored.
Twice daily yoga and meditation classes led by YogaBody Teacher - designed to remove blockages and allow for a more harmonious balance of the physical, mental, emotional and energetic self. Suitable for all skill levels.
Xinalani resident chef will prepare 3 nourishing locally sourced meals each day served on the dining patio overlooking your own private beach. All included!
Payment Plan available ($500 deposit to hold room)
Dwelling options: (Petite Suites and Deluxe Rooms are now wait list options only. Contact us for availability)
Eco-Chic Suites (1 king size bed or 2 double beds) $3299 single / $2499 double
8 Available (2 left)
Petite Suites (2 double beds or 1 queen size bed) $2899 single / $2099 double
5 Available (0 left)
Deluxe Rooms (2 single beds or 1 double bed) $2499 single / $1899 double
8 Available (0 left)
Small Palapa (4 single beds) $1799 single
(Book as a Group. Perfect for Girl's Getaway!)
Big Palapa Co-Ed (8 single beds) $ 1699 single
(Ask about discount to book 1 group!)
Airfare to Mexico and additional recreational activities are not included in listed rates.
Space is limited so register today online or over the email us at info@yogabodystudios.com
"Xinalani is one of the 7 most spectacular places to practice yoga in the world" - Yoga Journal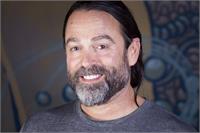 Yoga has been a beautiful transformational journey. Through my practice I have gained tools to observe myself more honestly and have formed improved discipline to let go of old thought patterns, habits and emotions that no longer serve my connection to the greatest good.
I was called to serve my community with the founding of YogaBody studios during the summer of 2011. Today, I enjoy teaching weekly classes to an evolving community of amazing human beings from all walks of life. Yoga has taught me that community is no doubt our greatest currency and I stand humbled by the wealth that surrounds me. Please join me in class soon and let's gratefully celebrate our prosperity together.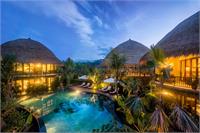 Bali Yoga Retreat

with

Annie

Chang
Next held on Thu, Oct 11, 2018 at 4:00 pm - 4:00 pm
This
enrollment
runs from Thu Oct 11, 2018 - Thu Oct 18, 2018
Learn More