Advance your Practice - Level 3
This class is taught by: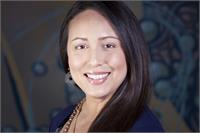 My yoga journey began in 2011. Upon taking my first yoga class I knew I would be a lifelong yogi. I immediately enrolled in teacher training and received my certification a few months after my first class! I quit my job as an HR Director and began a fast track journey into full-time yogi, teaching several classes a day. It was a very scary transition but my practice allowed me to recognize my fears, overcome them, and empowered me to follow my heart. Yoga has given me the tools to begin unpeeling the layers of subconscious thoughts that do not serve me so that I may embrace life more fully with an abundance of love, compassion, and joy. When we deepen our breath and quiet our mind, we can accept and love ourselves just as we are. The people I cross paths with on a daily basis are the reason I'm on this journey. To be able to share my passion with beautiful souls every day is a dream come true. I am beyond blessed to be a part of this community and I look forward to sharing space with you. Love and blessings!
Advance Your Practice is a 2-hour advanced class taught by one of YogaBody's lead instructors. In this workshop-style environment, students will take a closer look into alignment, adjustments, assisting, partner work, and the like.
Prerequisites:
-Handstand*
-Forearm Balance*
-Headstand*
-A working knowledge of basic poses and the ability to work independently.
*Unassisted at the wall.
OR, prior approval from the instructor.
No injuries please.
Upcoming classes: