Hot Vinyasa 90
This class is taught by: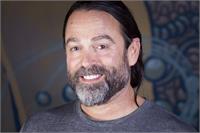 Yoga has been a beautiful transformational journey. Through my practice I have gained tools to observe myself more honestly and have formed improved discipline to let go of old thought patterns, habits and emotions that no longer serve my connection to the greatest good.
I was called to serve my community with the founding of YogaBody studios during the summer of 2011. Today, I enjoy teaching weekly classes to an evolving community of amazing human beings from all walks of life. Yoga has taught me that community is no doubt our greatest currency and I stand humbled by the wealth that surrounds me. Please join me in class soon and let's gratefully celebrate our prosperity together.
A more challenging intense flow of dynamic movement linked with breath in a heated room to encourage detoxification through sweat and enhance muscle and joint opening. This is an intermediate to advanced class that focuses on transitions and poses that help to develop greater strength, flexibility and balance with an emphasis on safe alignment and mindful breathing. Be prepared to work hard, let go, and sweat!
Level: intermediate to advanced
Duration: 90 minutes
Temperature: 95°-100°
Music: yes
Upcoming classes: