Yin Yoga
This class is taught by: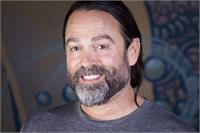 Yoga has been a beautiful transformational journey. Through my practice I have gained tools to observe myself more honestly and have formed improved discipline to let go of old thought patterns, habits and emotions that no longer serve my connection to the greatest good.
I was called to serve my community with the founding of YogaBody studios during the summer of 2011. Today, I enjoy teaching weekly classes to an evolving community of amazing human beings from all walks of life. Yoga has taught me that community is no doubt our greatest currency and I stand humbled by the wealth that surrounds me. Please join me in class soon and let's gratefully celebrate our prosperity together.
This quiet, meditative practice encourages mindful non-judgmental awareness of the present moment by holding long passive stretches (3-10 minutes). Through deep relaxation, we release deeply held tension targeting the hips, pelvis and lower back working safely into the connective tissues and ligaments making them stronger and more pliant. Yin yoga increases the body's energy distribution by cleansing the energy channels that run through the body's connective tissue, creating an effect similar to that of acupuncture.
All levels welcome
Duration: 60 minutes
Temperature: 78 degrees
Music: yes
Upcoming classes: