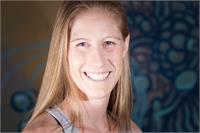 Yoga for Low Back Pain

with

Amy

Towne
Sat, Dec 15, 2018 at 2:30 pm - 4:00 pm
An educational workshop with a mixture of lecture and practice to learn basic anatomy, it's application into yoga poses, and how that can affect your lower back.
Treat yourself or a loved one for the holiday season.
$25 advanced/$30 day of
Taught by YB Teacher Amy Towne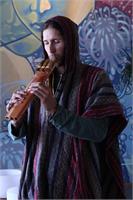 Sound Bath

with

Eric

Dingoni
Fri, Dec 28, 2018 at 8:00 pm - 9:00 pm
Dingoni returns to YogaBody for an exquisitely curated evening of sonic healing. Sounds will flow from seven crystal quartz singing bowls, vocal toning, didgeridoos, chimes, tuning forks, shamanic drumming, and much more. Through this process, one is able to reconnect with true self, find realignment, and experience restoration of body, mind, and soul.
Dingoni hosts weekly sound healing and meditation workshops in Southern California and can otherwise be found spreading healing vibrations and teaching flow arts workshops at gatherings like Lucidity, Symbiosis and Bhakti Fest.
$25 or $40 for 2 (Bring a friend and save $10)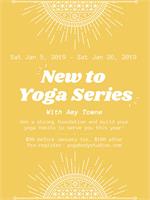 New to Yoga Series

with

Amy

Towne
Next held on Sat, Jan 5, 2019 at 2:30 pm - 3:30 pm
This
enrollment
runs from Sat Jan 5, 2019 - Sat Jan 26, 2019
Great for brand new yogis or those who would like to focus on alignment of their basic practice. We will slow down and break down basic yoga postures and beginner friendly modifications.
Set a strong foundation and build your yoga habits to serve you this year.

$80 before January 1st, $100 after
Let by YB Teacher Amy Towne